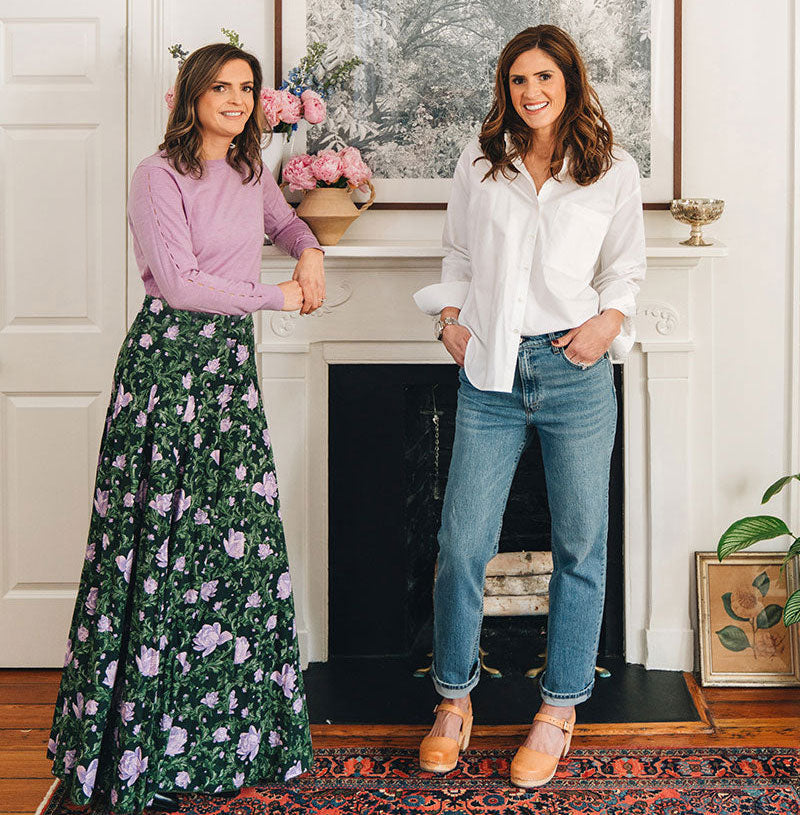 Our Story
Lofty Goals
Hi! We are Kate & Maddy, sisters who launched Pippen House to make everyday life a little easier and more beautiful. Over the last decade, we've been dreaming up products that perfectly marry innovation and design and we are thrilled to begin sharing them with the world!
SHOP NOW
Between the coffee drips, dog paws, potty training and late-night snacks, a lot happens in bed. Shouldn't your duvet cover be washed as often as your sheets? (Pssst: we'd never survey and tell, but 25% of our respondents admitted to washing their duvet only FOUR TIMES per year - pretty wild.
As we built careers in commercial real estate, we kept circling back to the idea of a duvet cover that was super functional and super fabulous. After ten years of talking about it, we could see that the market for an easy-does-it, beautiful duvet system was still untapped, and the need was greater than ever.
Along the way, we had families of our own (fun fact: Pippen House is a combination of our daughters' names, Piper and Penelope). In 2020 Kate jumped first, quitting her job to piece together more than 30 rounds of prototypes with a sewing machine she bought online. Two years later, Maddy joined the business full-time, and the rubber met the road. We've covered a lot of ground in the decade we spent perfecting our duvet system, and we're just getting started.
Join us on this journey as we build Pippen House from the bed up!
From our family to yours, KATE CONROY MADDY HOWEY